With all the wild fires last year in Colorado, and again this year, the Cache La Poudre River is running black with ash and soot from the biggest wildfire in Colorado history from last year. It looks like fishing the Poudre will not be happening this year, which stinks, because many years I have been trying to get up to where the grayling are.
So this year I am forced to fish the many creeks in my area, so it's not all bad. Last Fall I went to Loveland, CO. and bought their 3wt Traveler 5 piece rod and I have been fishing it on the famed Saint Vrain this year. Runoff is happening right now, so fishing is tough at the moment, but the South Saint Vrain ( there's 3 Saint Vrains ) will take you to school no matter what time of the year it is. But this rod is pretty good for a 5 piece rod. I personally don't feel like it hinges for being a 5 piece rod like some models I hear do. But then again, I'm not Lefty Kreh, so what do I know?
I'll tell you what I know, I had fun. I thank God that I live in an area where I have so many different creeks to fish within an hour drive from my house. Creeks can hold many lovely smaller trout, whether they be small brookies to a gem of a fish like a 16 inch brown in a creek where you wouldn't expect one to be. Cutthroats are common the higher you go, but I didn't go that high, so I just played with the brown trout.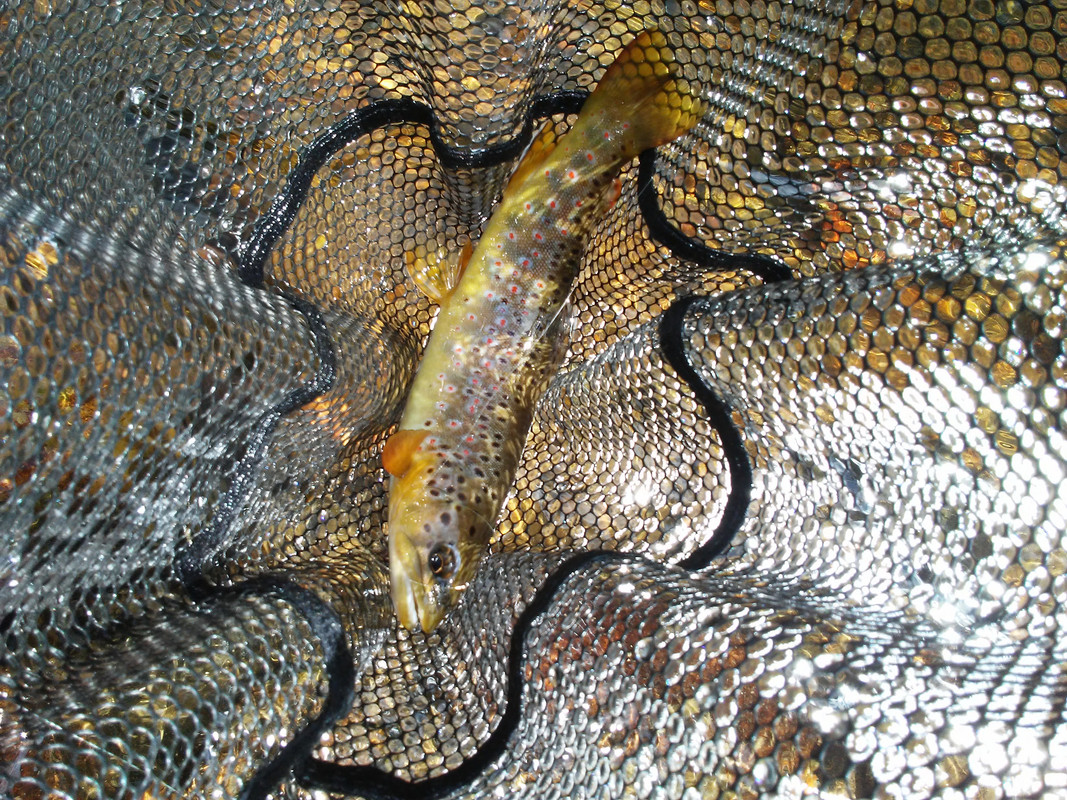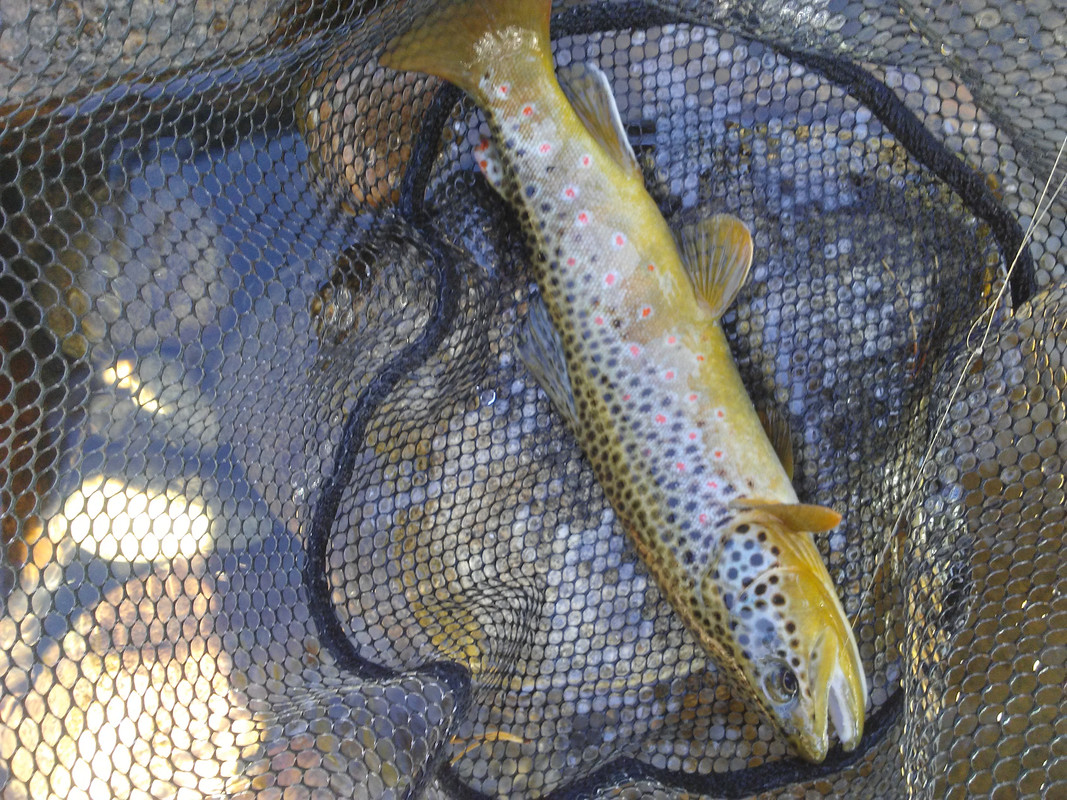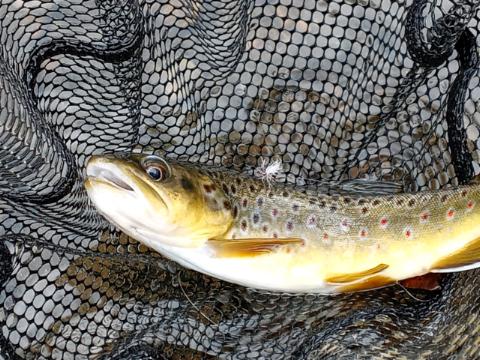 The fly they were hitting best on is my own creation, called The Saint Vrain King.