Ok all, I bought the little Dennison reel off of Jerry. I received it on Monday, but I was busy with work so this had to wait till today. The reel is tiny, and when I opened the box and took the reel out of it's bag, I thought it looked like a toy. It is not a toy however. The reel is well made, and it really is sort of a mini Medalist. I was wary of the fixed friction drag, but I now believe those fears were unfounded. No worries about overrun with this reel. One thing that does seem to bother me is that this reel is silent, and I'm not used to that. I'll get over that though.
I have the reel spooled up with about a foot and a half of 20 lbs. backing and a whole 90' Cabela's Prestige DT2F line. It's fits, but barely. The line is rubbing just a bit on the bottom of the reel foot when all the line is reeled in. I think a WF2 would fit just a bit better.
I do recommend the reel to anyone looking for a light reel to balance a short UL rod. This reel will do fine for gills and small trout. It's a good quality reel for an dang good price, and spare spools are available by calling Bob Dennison.
Here's a couple pics.
The Dennison in hand, it's tiny.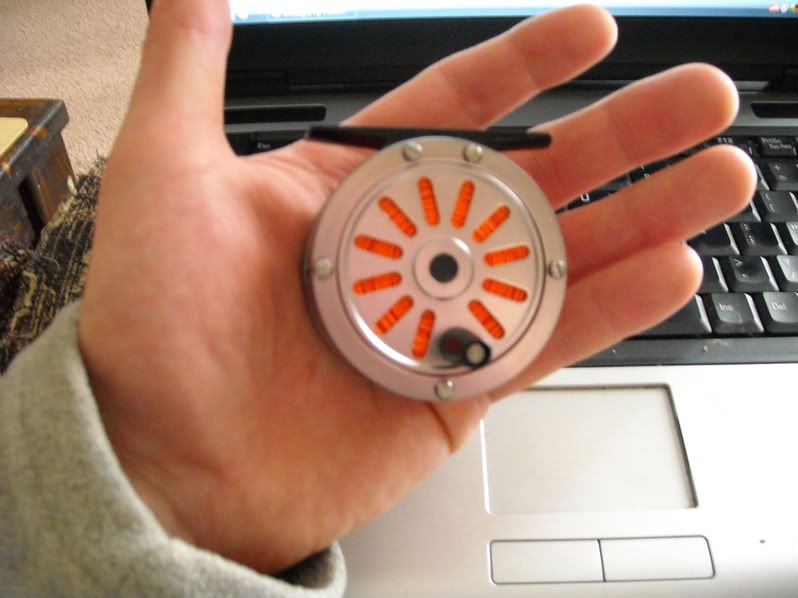 And on the Pac Bay 2wt, the rod is finally balanced. Thank God! The reel kind of looks out of place on that reel seat, which is a Pac Bay A4. I built this rod from a kit, and it came with the A4 reel seat and a 7' Pac Bay grip. Both are a bit big for this rod. It would look better with a 6' grip and a cap and ring seat.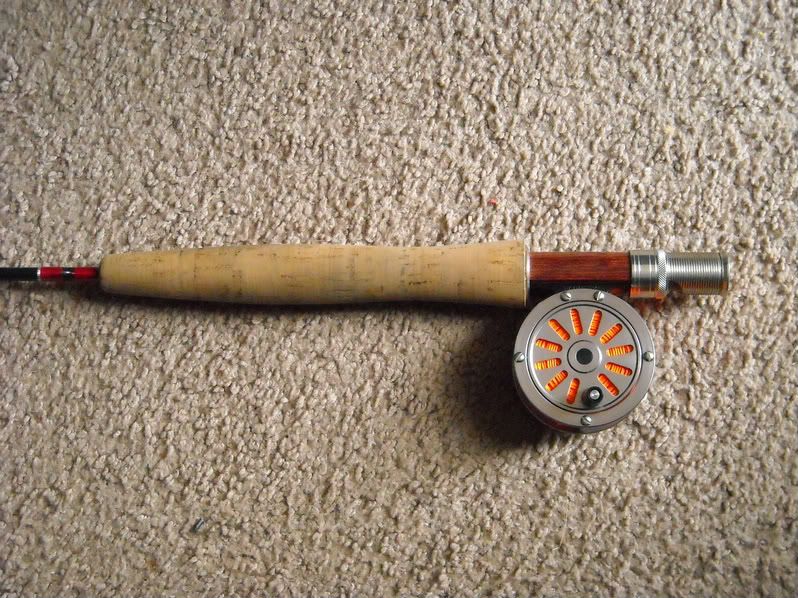 I will do a fishing report sometime in March, when the fishing gets underway.
J.