I know what you're thinking, he spelled hair wrong. Oh no I didn't.
I have a neighbor who had a birthday a few days ago, and he was given a wonderful patriotic looking fly box from his father. The problem was it contained no flies. So I thought how nice it would be, because of all the help my neighbor has given me, that I take the box and tie some flies and fill it up for him.
As I was coming to the end of the box it was beginning to be difficult in choosing what flies I should tie next, so I grabbed a bottle of scotch to get my thought going in the right direction. After about 3 fingers of scotch and looking over my materials I found a large plastic baggie filled with underfur from a friends dog. I have enough of this stuff to last forever, and it gave me an idea.
I took some underfur and mixed it in good with underfur from a hares mask. See, I told you I didn't spell it wrong. and then I found that I have chickabou that matched the color of the dubbing I had made along with some dyed mallard flanks that also go with the color scheme.
Earlier this year I tied some dry flies with the dog hair and the browns in the St. Vrain went for them. Lately as I have been fishing the Vrain quite a bit, wet flies seem to be the ticket, so I came up with this fly.
Hook: Firehole Stick 609 #14
Hackle: Chickabou
Ribbing: Gold oval tinsel
dubbing: underfur from a dog mixed with hare underfur from a mask.
Tail: Mallard flanks
Thread: Pearsalls Gold gossamer silk.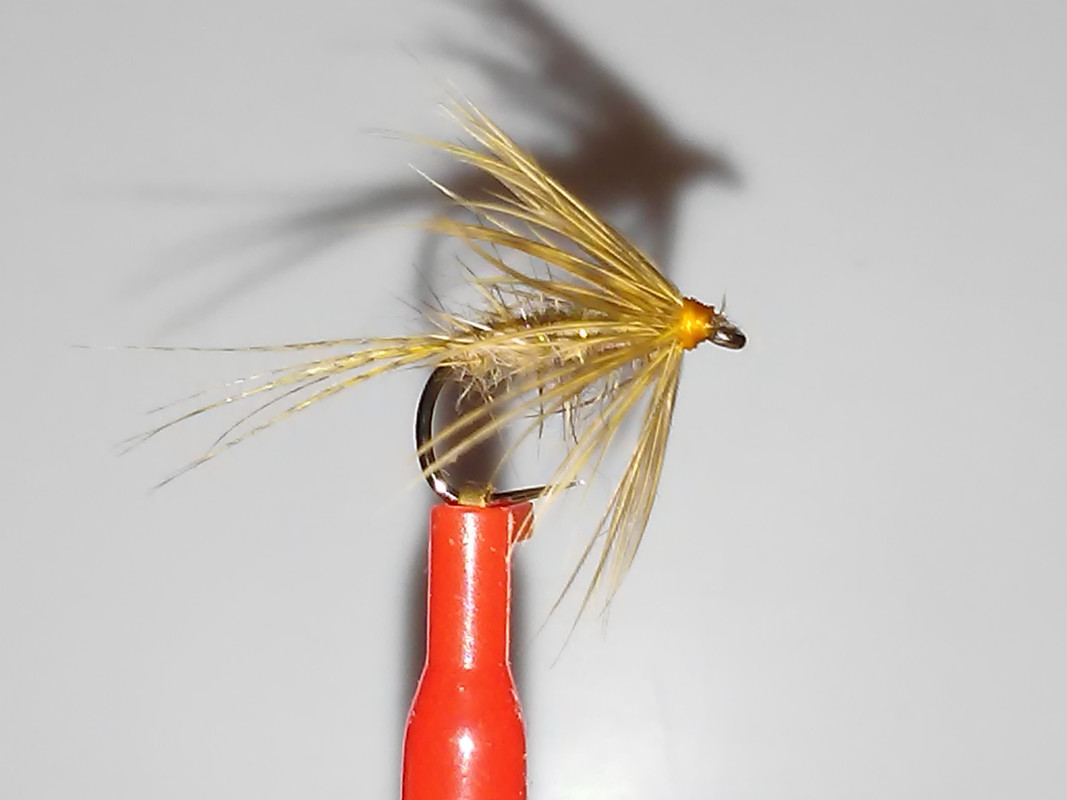 I'm sure it'll work, and I was able to finish the fly box for my neighbor. He liked the gift very much.