I did this trip about two weeks ago but given the lack of fishing reports I felt like l should post this. Northeast Illinois has been in a drought and the streams are extremely low. Still I thought I would try it. When I arrived the stream was just a trickle.
There were a few fisherman underneath the bridge working over a pod of recently stocked trout. I headed downstream to find some fishable water.
Unfortunately I didn't find any.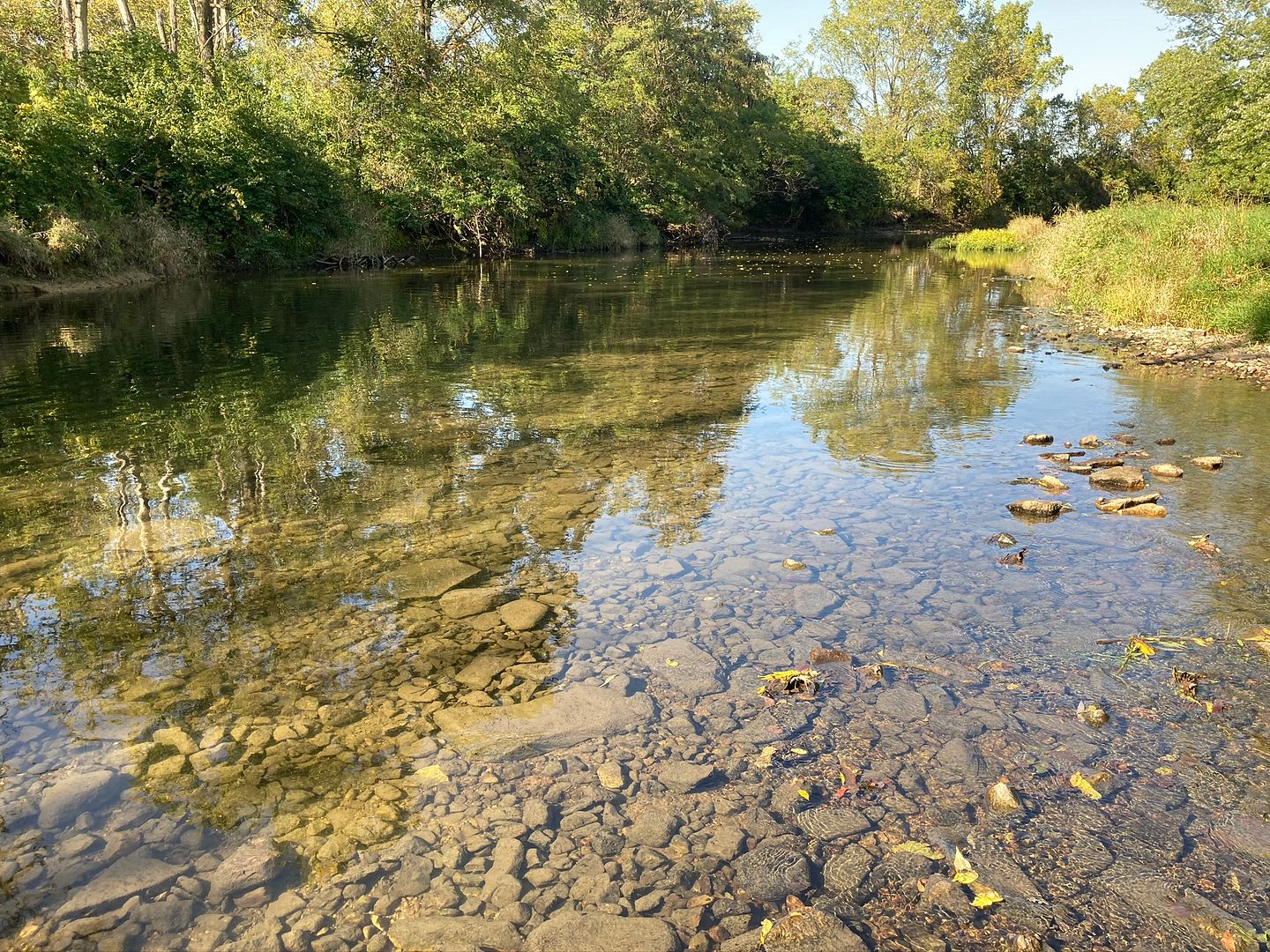 Most of the stream looked like the above photo. I began to realize if I wanted to catch any fish I would have to fish the pools beneath the bridge. When I made it back to the bridge there two fisherman working one of the pools. I decided to try the middle pool beneath only to discover that pool was silted in and was only about ankle deep. I went back to the other pool and saw a lot of fish that looked clearly agitated from the two other fisherman. They were casting wooly buggers and still catching a few. I tied on a size 16 Quasimodo pheasant tail with a purple ice dub collar. The fisherman there were kind enough to let me share the pool plus they wanted to see if a nymph would catch anything. Well I got a strike almost right away. In spite of being clearly agitated these fish would still hit a nymph. I caught a few stockers all about the same size as the guy below on my Orvis Clearwater 10' 3 wt euro nymphing rod although I used an indicator.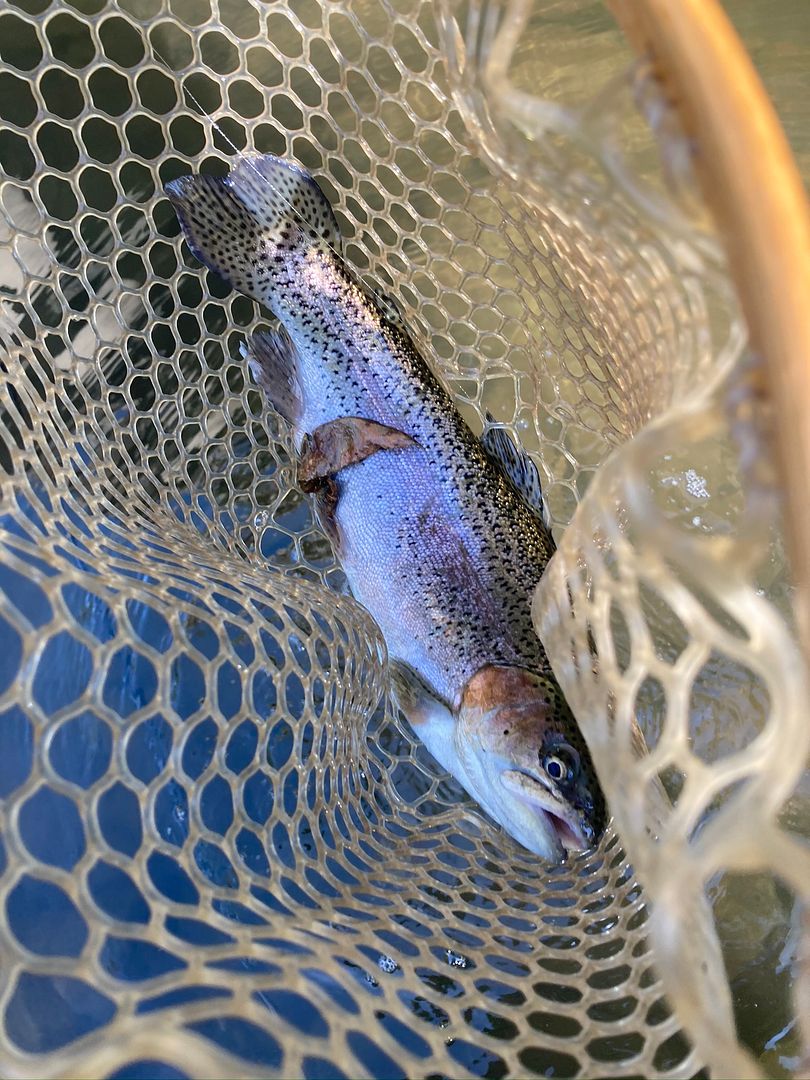 Standing over a bunch of fish trapped in a pool really is not my idea of fishing so I worked my way downstream again. This time I went about a mile downstream to a deep pool that IDNR usually stocks. When I got there I did see a trout porpoise. Figuring there were active trout there I put on a wooly bugger but no strikes except for a few shiners. Tried a few different nymphs, same result.
On the way out I began to realize with fall coming and the leaves turning so I thought I would leave you with a few scenery shots.