I always feel good when I try something and it works. A few days ago I was back on the same Illinois inland stream that I reported a while back. Because of the the continued low flows the trout were still concentrated in the same pools. The trout were swimming around nervously and ignoring my flies. I decided to go ahead and go downstream to see if many trout had made it downstream. Nothing do there either. Then I remembered something I had read in the book "No Hatch to Match" by Rich Osthoff. He had mentioned that he could catch nervous trout by using tiny nymphs. I remembered that I had some some tiny midge nymphs so I decided "what the h*** I'll give the midges a try back at the pool.
The fly I used is called a gnarly midge. The one I used was a size 16 curved nymph, the body was tan thread, the rib was gold wire and a gold bead.
Anyway I tied on the nymph with an indicator a few feet above it. On my first cast I watched the indicator drift back towards toward me then it stopped and dipped down. I set the hook and felt the unmistakable feeling of fish struggling on the other end. After a brief struggle this guy ended up in the net.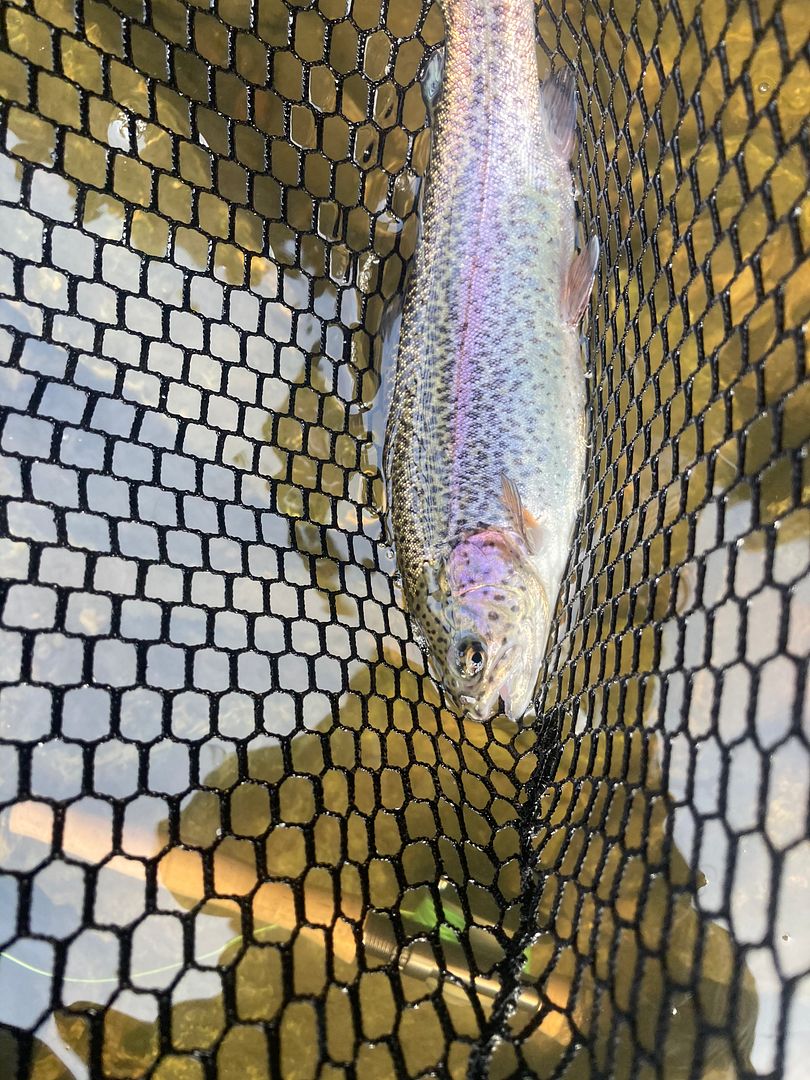 Which was followed by this guy.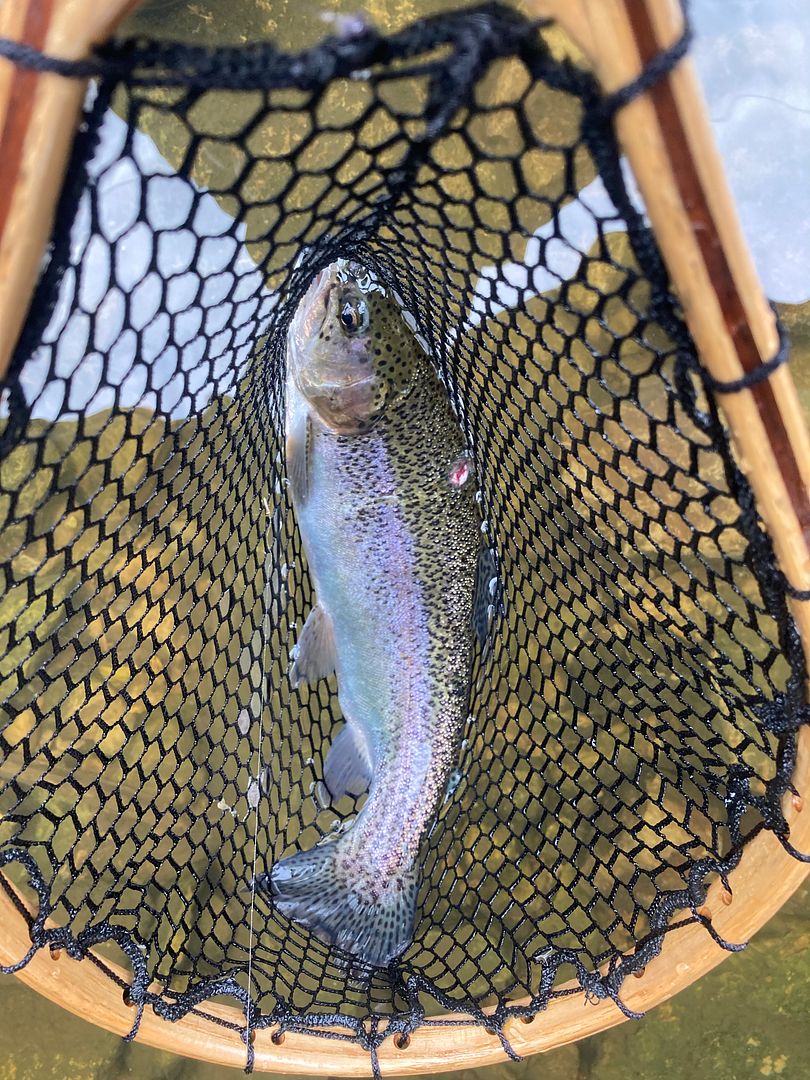 Looked like that guy escaped a heron attack. All the other trout I caught looked similar so no need to take more fish pictures.
I would like to say that this change up was catching them on every cast but that was not the case. I caught about 6 stockers in about an hour of fishing and I was the only one catching fish. It was a nice feeling.
I want to go back and try this again. Before I leave I'll leave you with some scenery shots where you can see how low the stream is.