It's been a while since I've posted here. I think I have just been lazy. I have been fishing and discovering the joys of catching brown trout from central Wisconsin sand county streams on dry flies.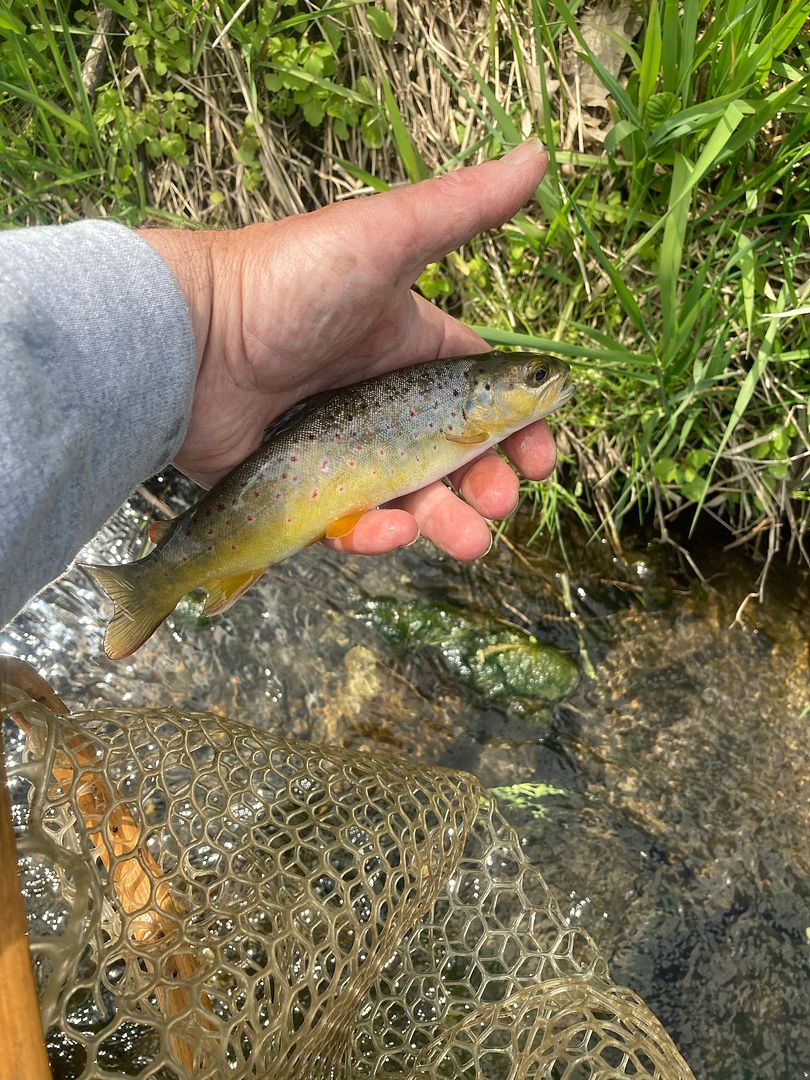 [/url
Rainbows on nymphs from the same streams.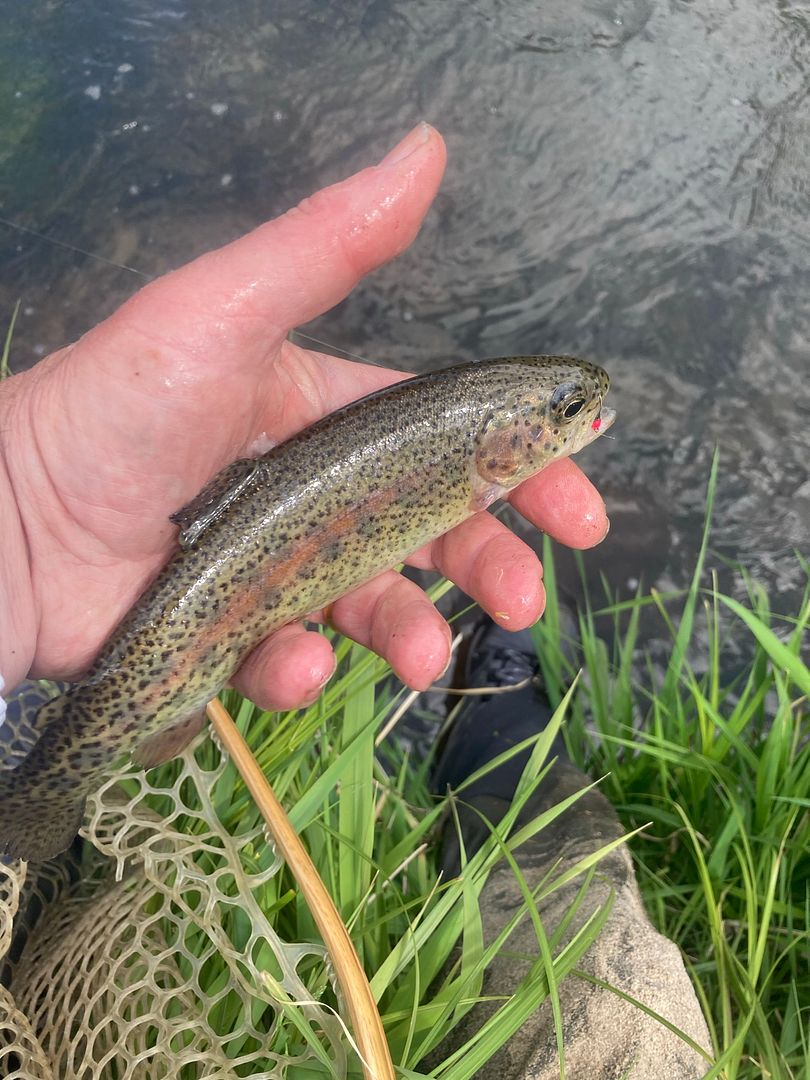 Unfortunately I haven't been able to get out to do much trout fishing. However yesterday I was able to get out to a local creek and enjoy fishing for smallmouth bass, rock bass and bluegills.
The previous days had been sunny and hot and then we got a break from the heat. It was warm and cloudy so it seemed like a good day to get out and so I did. This is a shallow stream so I started out with a white deer hair popper. The popper drew a lot of looks and short strikers but I only hooked up with this little dinker.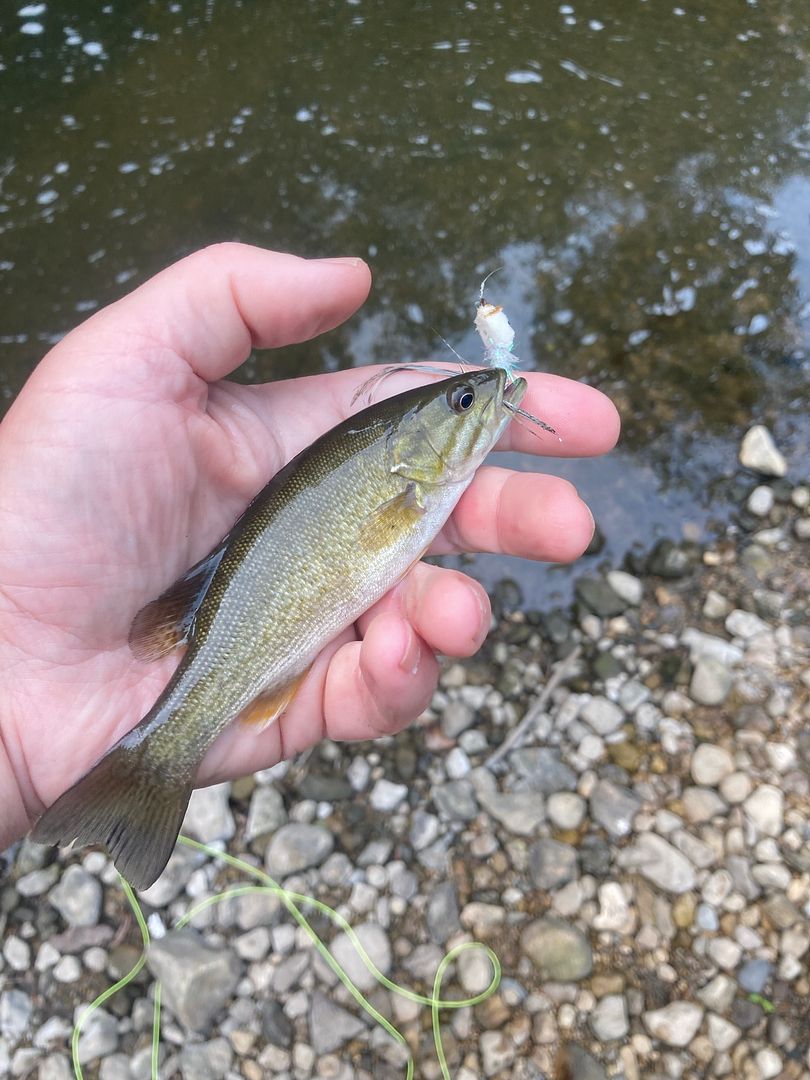 Switching over to a size 8 white mop fly the fishing picked up but they were still small. This was one of the bigger ones.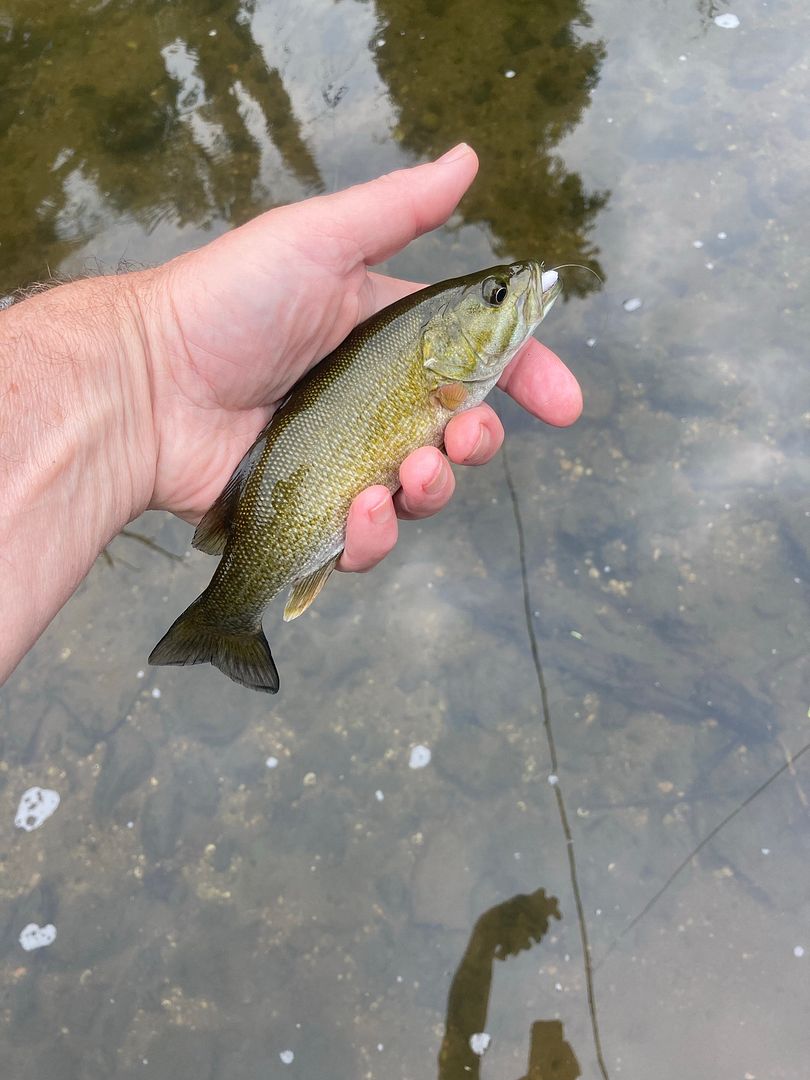 Eventually the action tapered off and I switched to a purple mini zonker. This was a game changer. First cast I caught this bluegill.
This was followed by several more of this size. Then this guy decided to show up.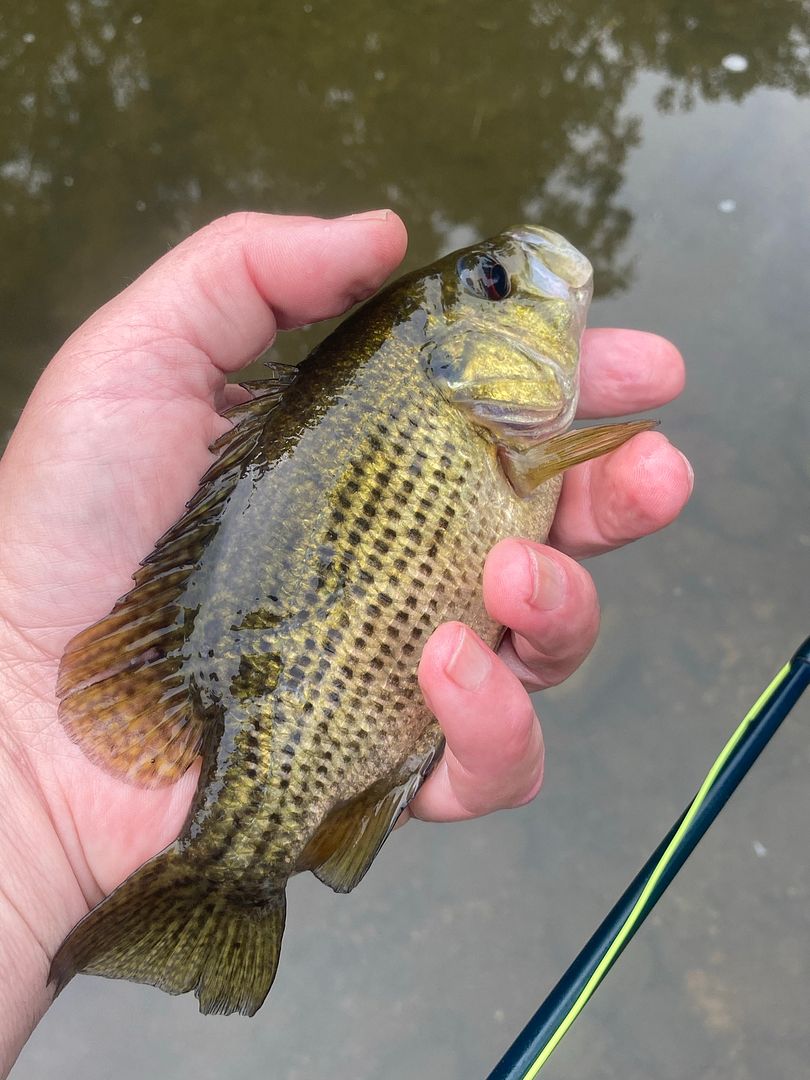 I'm not sure how many fish I caught from the pool but it was quite a few. Looking at my watch it was getting late so it was time head home. On my way upstream I passed a log that was parallel with the stream with a gouged out area at the head of the log. It didn't look like much but if it was a trout stream it would certainly hold fish. Why not give it a try. On the first cast it yielded this little bass.
This was followed by several more and ended with another rock bass.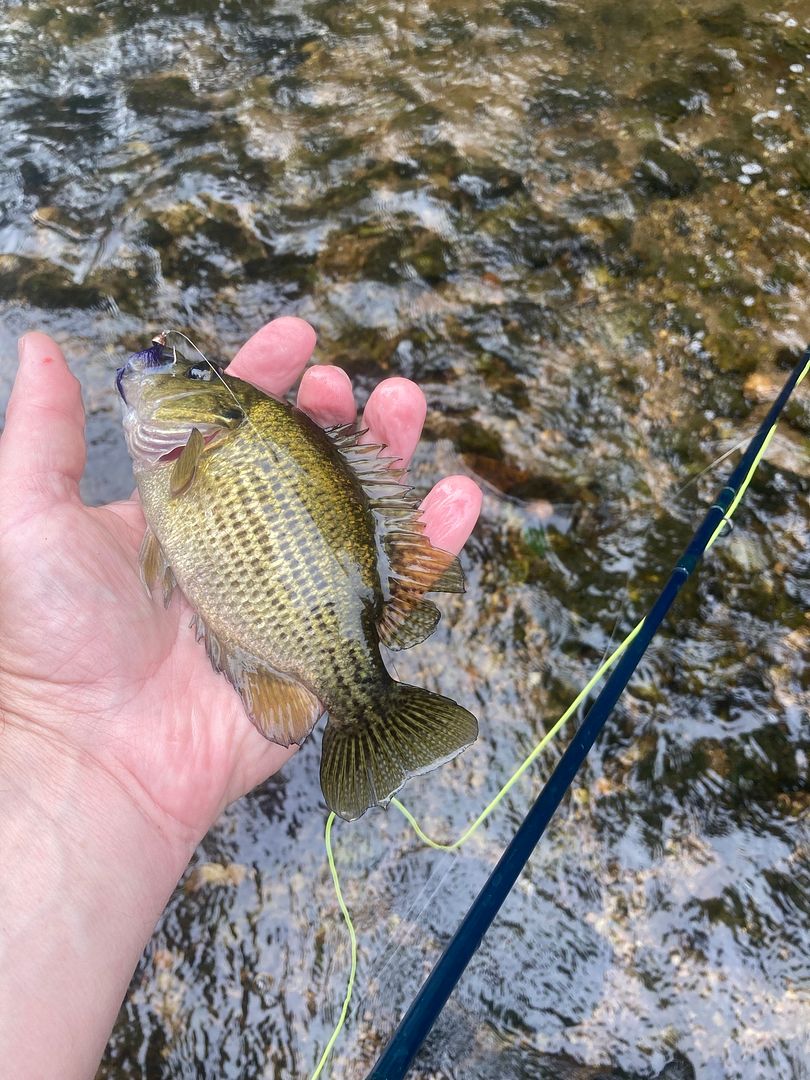 I'd like to end this report with a few scenery shots. Thanks for reading.