The next day, there wasn't a gator in my spot, so I was treated to a few bluegill on a tan Krystal bugger. This coppernose was the biggest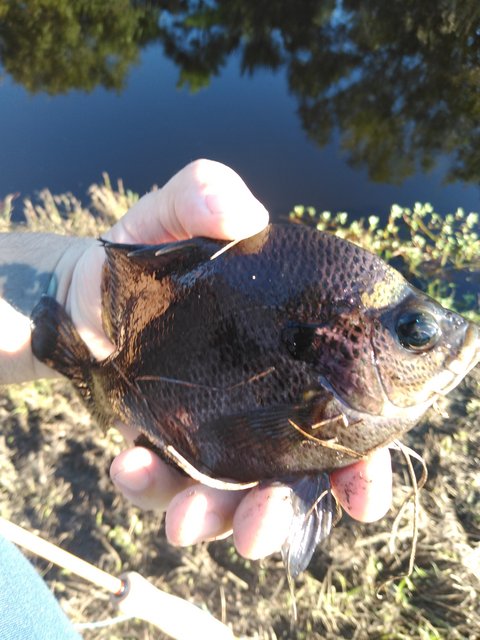 A cast into a small spray of minnows and I got my first bass on this rod. Nothing to brag about. Still fun.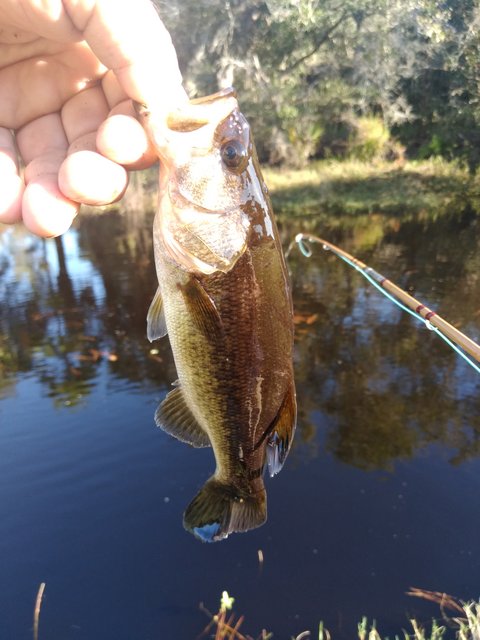 1 for 3 on the gar. That doesn't include the fish I accidentally foul hooked. It's almost impossible to get a picture of these things. They're wiggly and slimy. And stinky.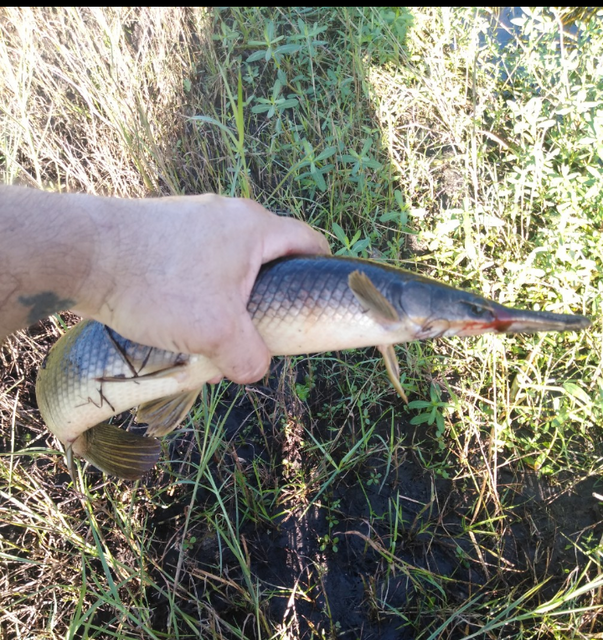 I moved up to the next spot. My leader ended up in a monster knot and I called it a day.
Gratuitous