~PART ONE~
"Poorly glued ferrules" read most of the reviews. Why would mine be any different? The male ferrule came off the blank the first time I separated the pieces. Fortunately, I had everything necessary to fix it. I took that repaired rod down to the canal to fish freshly tied wooly worms. I was curious to see what would take them.
Bass like wooly worms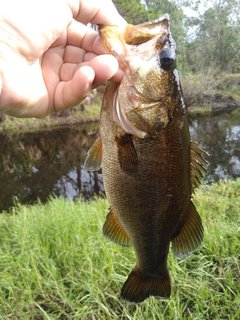 Crappie like wooly worms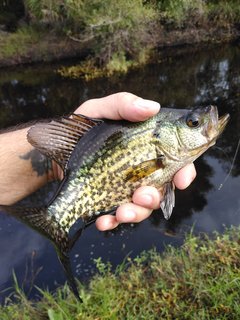 Lost a couple of gar. There were two bluegill as well. They both like wooly worms.
I'm sure cichlids would like wooly worms. This one, however, took a Clouser.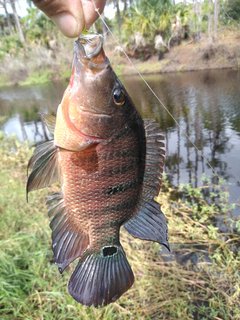 ~PART TWO~
Today, the female ferule came off the rod, so I grabbed the Revelation 2wt.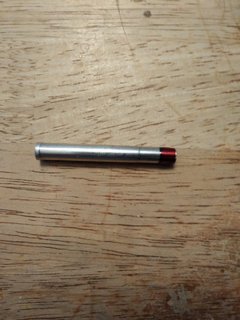 The plan for the day was to fish the popper Gill Guy submitted to the recent swap. I usally save the flies I receive, but he graciously offered two... I brought along some extra gurglers, just in case. It's nice when you can travel lightly.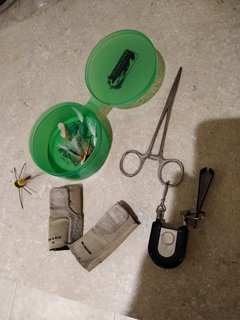 I missed three fish. The fourth stuck.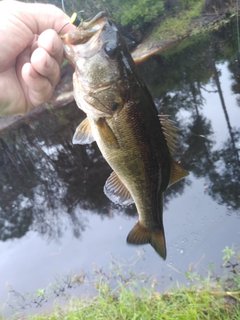 There was a moment. One of those tranquil moments when everything goes silent, and you stare in awe of the scene unfolding before you. Sometimes, it's that idyllic mountain setting. Sometimes, it's that sunset over the Gulf of Mexico. Sometimes, it's that Picasso painting of a woman holding a child. This time it had teeth and slowly swam past.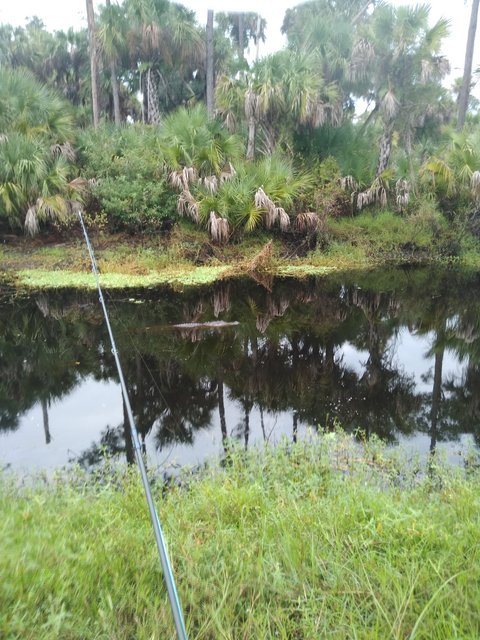 I watched as it fed in a clump of weeds I had intended on fishing. Soon after I hooked bass number 5. The fly works, Gill Guy! There were no bluegill, but I'm sure that won't happen next time!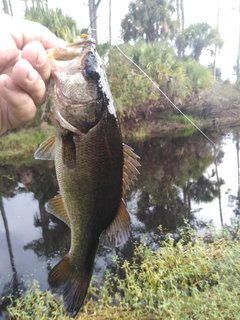 I can't tell you how many turkeys I saw today!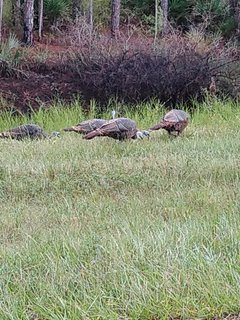 Ladies and gentleman, Audrey Hepburn!