"He said he'll go, but he's leaving us before noon to watch the game"
"I'm not missing the game, either"
There's three of us. Two with spinning rods, and one with a 2 weight and a pocket full of tan buggers tied up a few hours ago. The bass stand no chance.
Or so we thought.
First hole, I missed some little tugs, but got this guy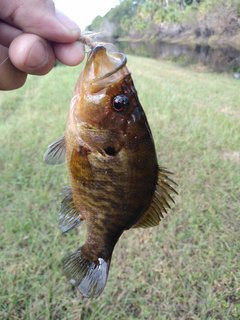 We move down to the next spot. And after losing a NICE! fish -pretty sure it was a gar- I do land this guy.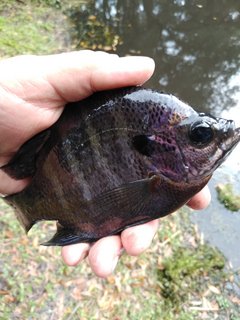 *previously seen on Instagram
Beacause it was so slow, we were back well before the start of the game. We were favored by 19 points... There are only a few things that will make you forget a slow day of fishing.
O.H.
Enjoy