In the background (thrift store treasure)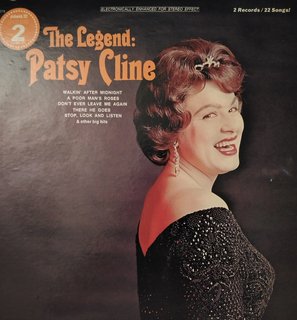 Due to material shortages, today was another surprise day off. Threw the 1 weight in the trunk and made the five minute trek to the local ditch.
Took a while, but after switching to tan, got one.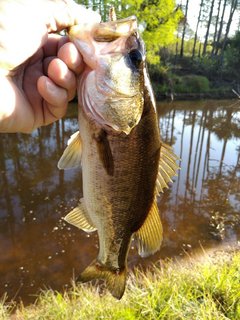 I was told that if the results can be replicated, then it's fact. Tan worked twice. You can make your own conclusion. Little fish count as data, too.
Spotted Gar. I read the species is over 150 million years old. I'm always in awe of these guys.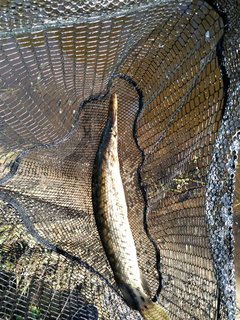 Second trip in a row, a small bass has intercepted a fly intended for a gar!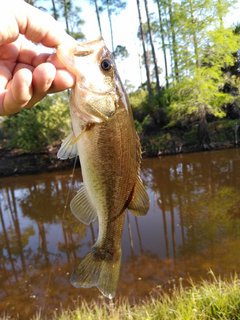 Sadly, it took a turn for the worse. There was a gar. There was a cast. There was a take. There was a loooong walk, fish in tow, down the bank to get the stupid net. Landed. Admired. Photographed. Released.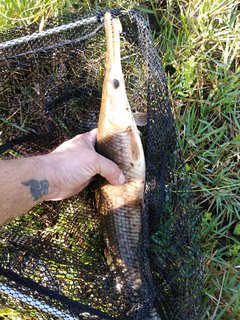 Then it happened. I don't know how. I made the next cast and the tip section went sailing. Well, landed five feet in front of me. I've been here before. GL3's used to shatter on me all the time.
R.I.P. dear friend. Our time together was brief, but meaningful. I can't say you're irreplaceable, because you aren't my two weight... I am glad to have met you.